Welcome to Texas On-Site Wastewater Association (TOWA). Our Non-Profit Organization works to promote public awareness about and improve knowledge and technology regarding on-site wastewater in Texas. TOWA was Established in 1992 and Incorporated in 1995.

If you are trying to find a schedule for the AMP or BMP courses, click the Calendar of Events link above. Also please read the TCEQ AMP Info Link. Information about the Annual Conference is under Calendar of Events.
Homeowners who are trying to locate an installer, site evaluator, designer or maintenance provider in your area should use the Membership link on the left side of this page.
We are honored to have the support of the
following companies.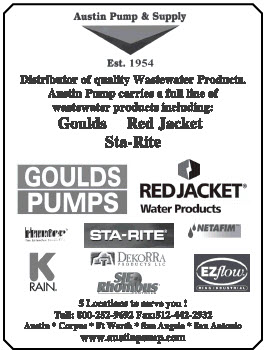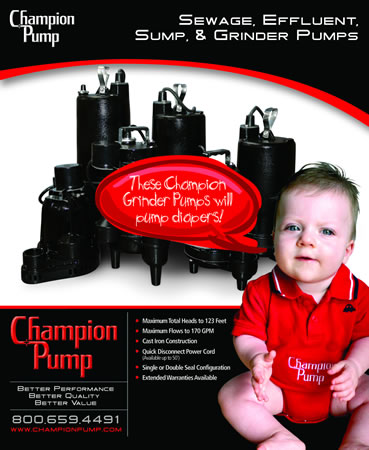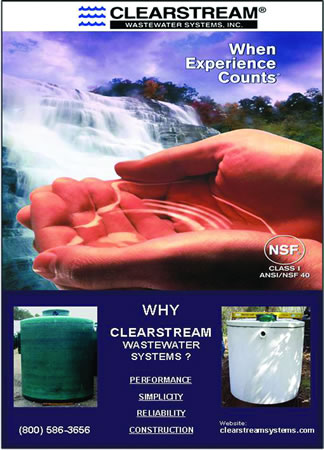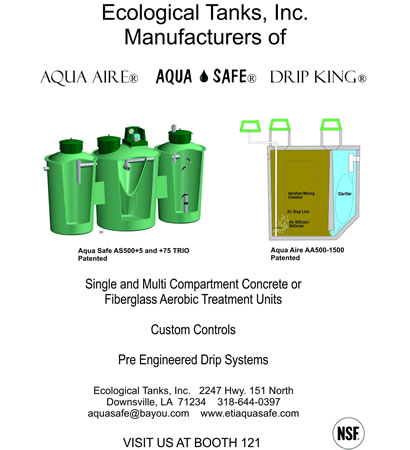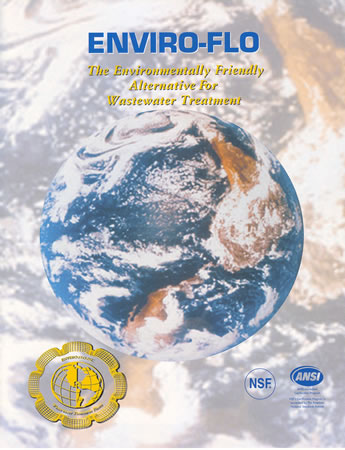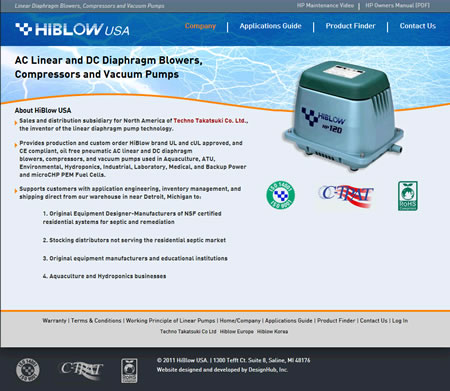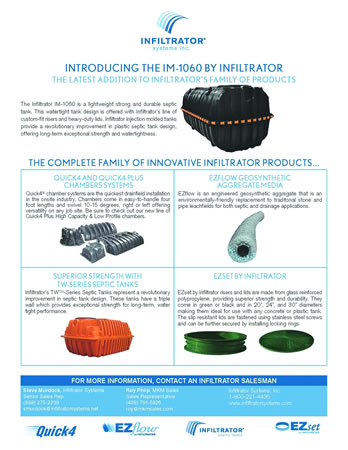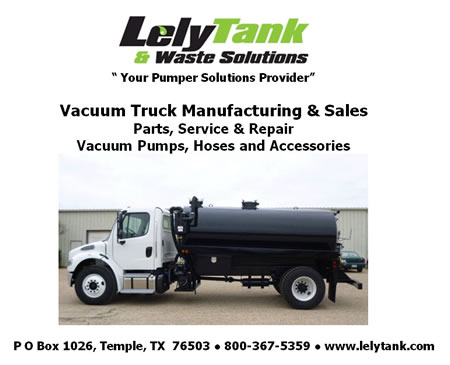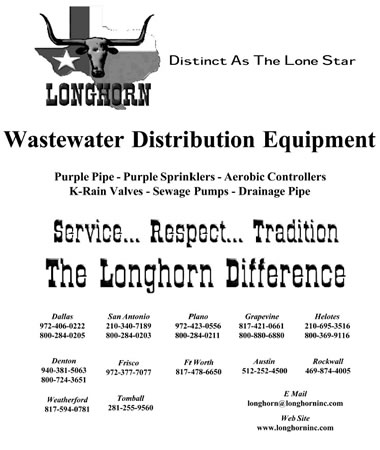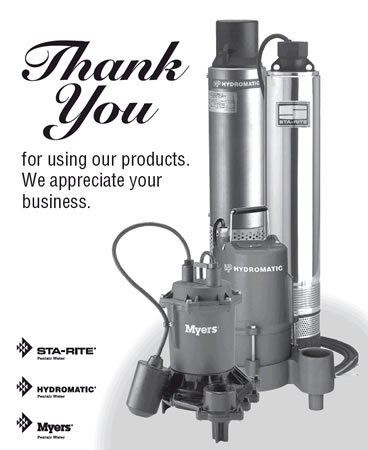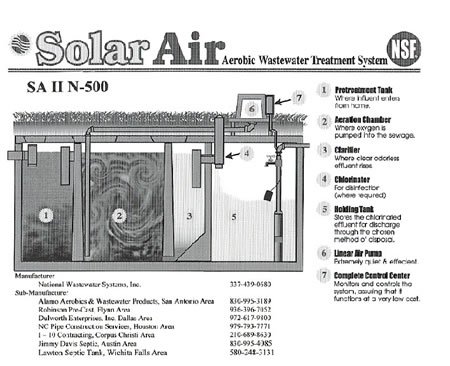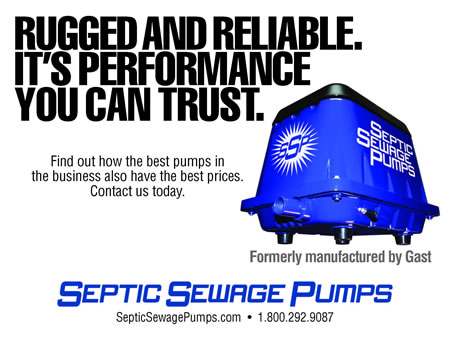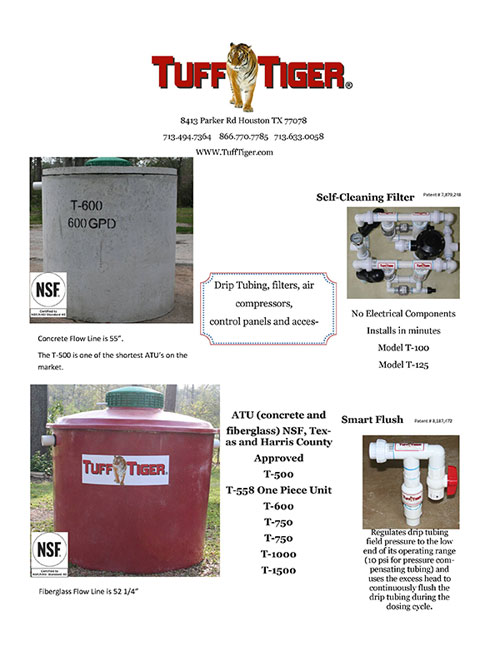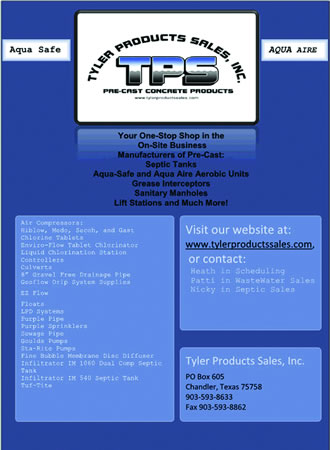 TOWA represents Installers, Service Providers, Pumpers, Designers, Engineers, Regulators, Equipment Manufacturers and Distributors throughout the State of Texas. It is the mission of TOWA to elevate the professionalism in the field of Wastewater Treatment by protecting Public Health and the Environment.
To accomplish this mission, TOWA provides our own continuing educational courses, The Basic Maintenance Provider Course and Advanced Maintenance Provider Course. TOWA also hosts the Texas Onsite Wastewater Annual Conference in Waco. TOWA is active in legislative activities and represents the needs of their members through the rules making process of the TCEQ. TOWA was well represented on the 15 member Rules Advisory Committee appointed by TCEQ. There were eight TOWA members, including four TOWA Past Presidents appointed. Unfortunately TCEQ did not adopt many of the changes that were recommended by the committee. This was however a step in the right direction by TCEQ. It demonstrated that TCEQ recognizes that TOWA representation adds the needed expertise to help guide the rule making process.
TOWA has a very active Board of Directors that is working to meet the needs of our membership. These Board Members represent a wide cross section of our industry (Installers, Maintenance Providers, Pumpers, Designers, Precasters, Regulators and Manufactures). They also come from all across the State. This Board has worked tirelessly, without compensation, to bring about changes in TCEQ Rules which will save TOWA members money and time. If you have any questions, you can click on the Board of directors link to contact each of the directors individually or you can e-mail the entire board at: txowa@txowa.org.
You can also contact our offices via mail and phone with the contact information above. To join our growing Professional Organization and make an investment in your future click on the Membership Link and print out and complete an application or contact our office.
Do it TODAY!