2018 ANNUAL CONFERENCE




March 12-14, 2018


Waco Convention Center
REGISTRATION
Attendee Registration
Exhibitor & Sponsor Registration
HOTEL
Hilton Waco (host hotel)
113 S. University Parks Drive, Waco, TX 76701
Room Rate: $119 single/ $129 double
Deadline: 02/18/18
Reservations: Book ONLINE HERE or call 254-754-8484

Marriott Courtyard
101 Washington Avenue, Waco, TX 76701
Room Rate: $119 single/ $129 double
Deadline: 02/12/18
Reservations: Book ONLINE HERE or call 254-752-8686

*The HS class is good for "CEU's ONLY" and does not apply to gaining any OSSF licensing. It only applies hours to existing license(s) for renewal.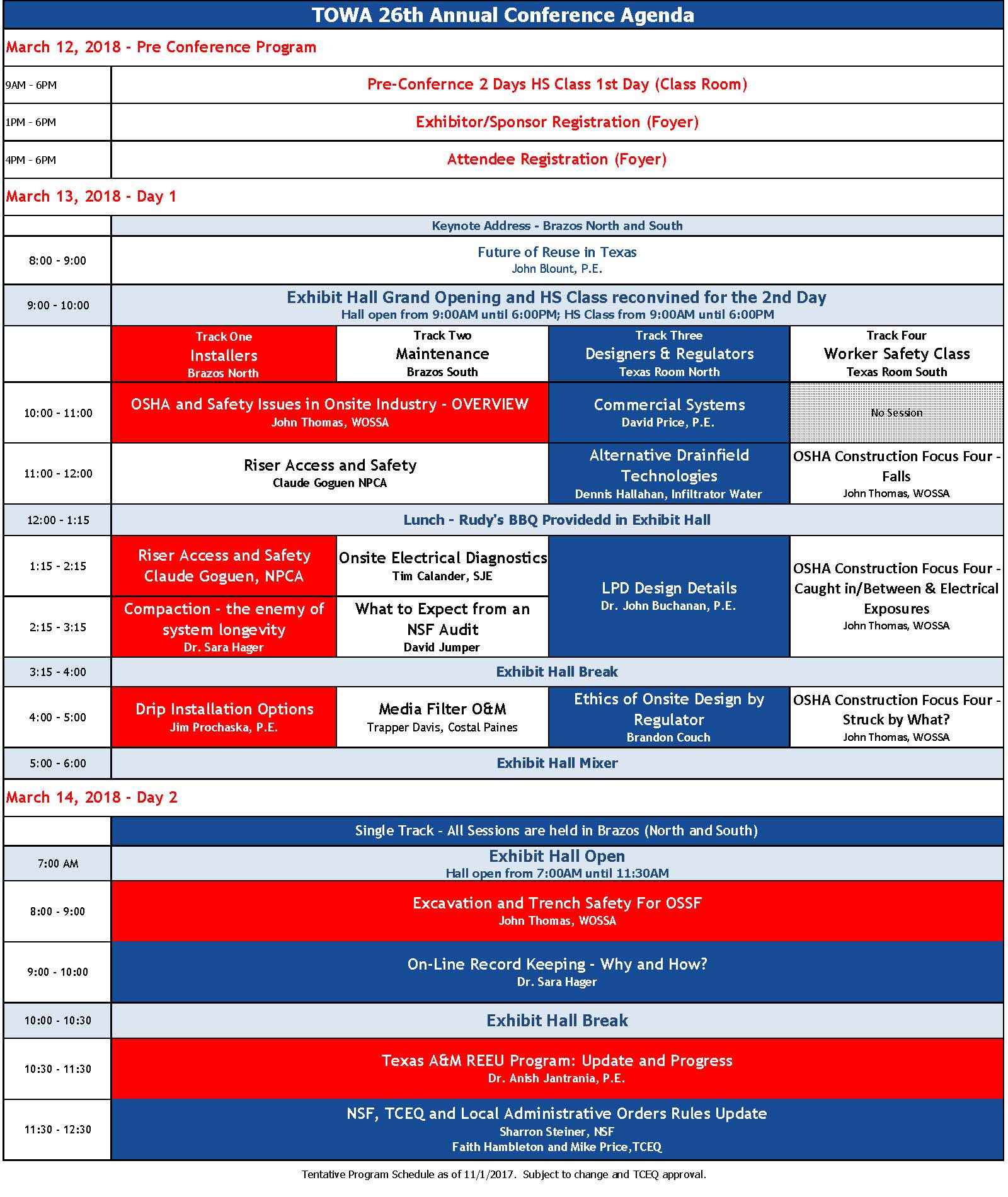 ___________________
TOWA CONFERENCE HOTLINE: 512.878.9128
FAX: 800.978.1349  | EMAIL: TXOWAConference@gmail.com
SAVE THE DATE FOR FUTURE CONFERENCES
March 11-13, 2019
March 9-11, 2020
For the up-coming AMP or BMP classes, please go to our Calendar of Events.